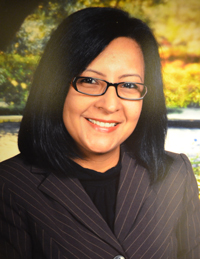 Dear Stakeholders,
I am proud to announce that Wayman Academy of the Arts earned the distinction school accreditation for a five-year period by AdvancEd Accreditation Commission for our high standard of  educational practices.
Accreditation is an international protocol for institutions committed to systematic and sustainable improvement. It is a diagnostic process to stimulate and guide continuous improvement with a focus on: teaching and learning; capacity of leadership; and use of resources.
According to the Accreditation Exit Report:
Wayman Academy of the Arts has established a culture of learning with a laser-like and relentless pursuit of excellence in student achievement. In doing so, student learning and performance have emerged as strong core values that permeate all levels of the school in both words and actions.
A positive culture permeates the organization built on powerful student and teacher relationships.
There is transparency with respect to the issues and the results.
Leadership has a laser-like focus on high quality teaching and learning and continuous improvement.
Teachers and school leaders continuously monitor student achievement and readiness for transition to the next level through the use of student performance data.
Wayman Academy also rated higher than the world average in all domains according to the Index of Educational Quality (IEQ) levels. The detailed Exit Report is also available at the Parent Resource Room for all stakeholders.
Many parents will know that we have been working diligently over the last few months to achieve this milestone and have seen a notable change in the structure and success of our methods.
We would like to give a special thanks to all stakeholders who gave their feedback to the assessors and all the feedback you have given us on our new developments at the school. Your input has been fundamental in bringing a higher level of learning to your children.
Our hard work in continuously developing better education will not stop, and we still look forward to hearing from you in the future.
Yours sincerely,
Simaran Bakshi