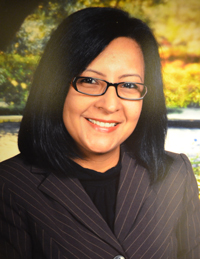 Hello Wayman Eagles:
Let me take the honor of announcing the school grade for 2016-17. Wayman Academy is an "A" school! We created history once again. We did it!
I am thankful and humbled to be leading Wayman Academy of the Arts. I have the privilege of working with the very best students, families, teachers and staff in the District.
Last year, our phenomenal students came to school every day and worked hard to become more skilled and educated. Some came from difficult circumstances but nothing stopped them from learning and growing.
This feat was not possible without the support and help of our very dedicated leadership team, and our awesome teachers. Their commitment has established a strong student-centered culture at the school.
We appreciate the devotion and efficiency of our wonderful support staff; without their assistance this success was not possible.
Let's not forget our Wayman parents! They are the most supportive stakeholders and have worked faithfully with the school to confirm our students' success.
We all know that the journey was not always easy, but we struggled through the difficult times—together. And now, let's all celebrate our successes together. I am proud of all of us, and am blessed to lead our school.
To all our students, families and staff, I congratulate you all once again!
Yours sincerely,
Simaran Bakshi